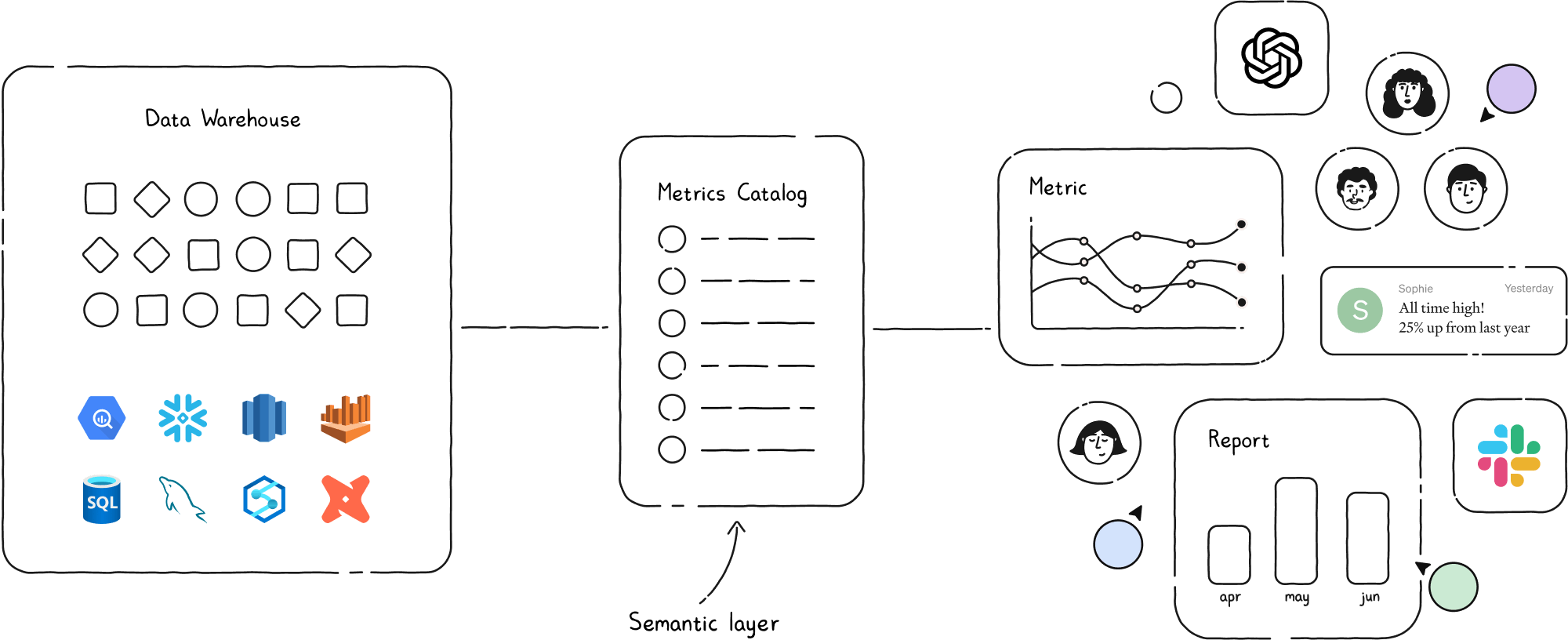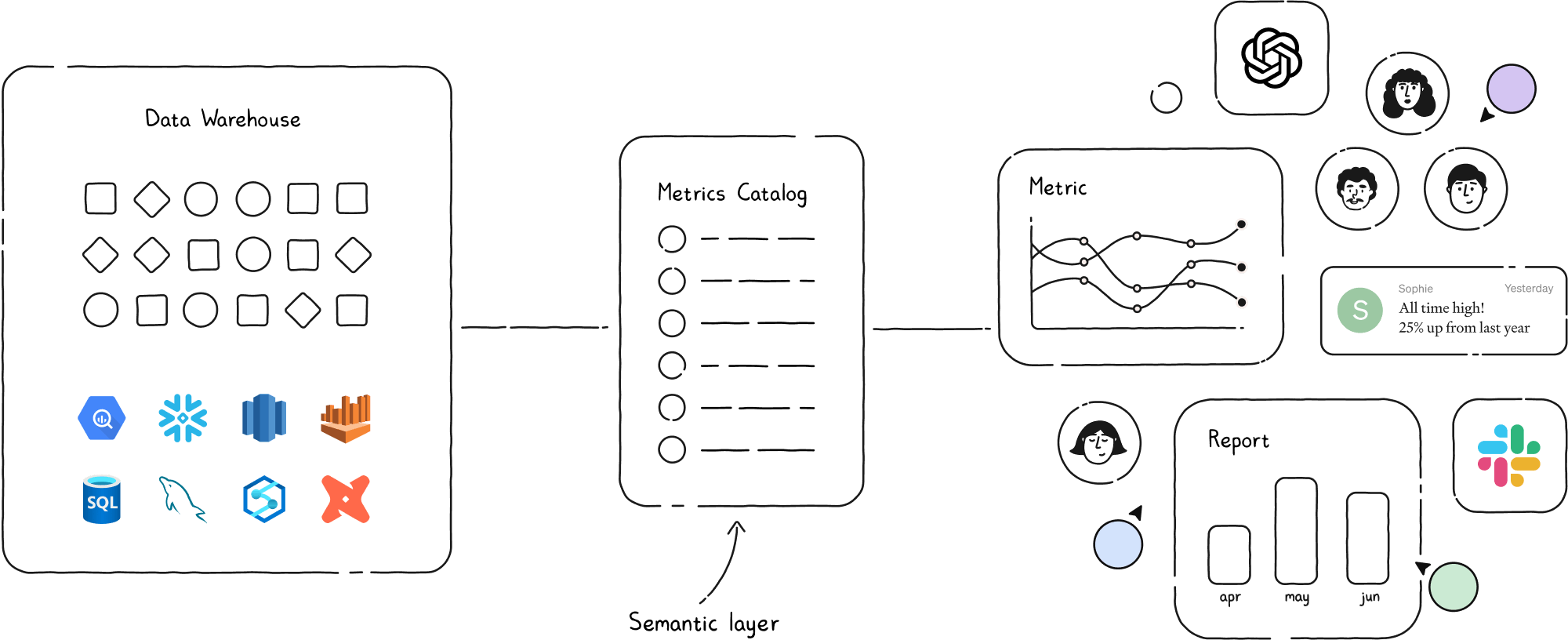 At Steep, we're introducing a metrics-first approach that combined with our intuitive, user-friendly interface changes the way your company works with data, together.

By defining metrics upfront, we make visualizing data more efficient, freeing up data and analytics teams' time to focus on the data model and metrics catalog, rather than endless dashboard building. With our intuitive platform, all users can explore and analyze data without relying on specialists for help.

The result is a more structured and collaborative approach to data that enables your entire organization to make better, data-driven decisions.